Blue Book Services
Blue Book Services, Inc. is a leading credit and marketing information agency, serving the international wholesale produce industry since 1901 and now serving the international wholesale lumber and forest products industry. Suppliers, buyers, brokers, and transporters alike rely on Blue Book ratings, reports, and information to make safe, informed, and profitable business decisions. Trading Membership is an honor service. It represents certification by Blue Book Services and is available only to the best firms in the industry.
Our rating with Blue book is: 4000M XXX B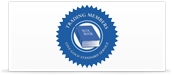 ---
DFW MSDC MBE Certified
The Dallas/Fort Worth Minority Supplier Development Council (DFW MSDC) is a 501 (C) (3) privately funded, nonprofit, business organization, formed in 1973 by major corporations committed to fostering a business environment which promotes access and opportunity for minority-owned businesses.

View Certificate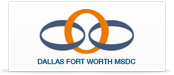 ---
NCTRCA Certified
The NCTRCA, through Board established and approved procedures, verifies that firms meet the requirements for certification. A firm applying for certification with the NCTRCA must meet the certain criteria to be considered a "Disadvantaged, Minority and Woman-Owned Business Enterprise."

View Certificate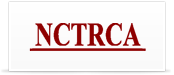 ---
HUB Certified
A "Historically Underutilized Business" is an entity with its principal place of business in TX, and is at least 51% owned by an Asian Pacific, Black, Hispanic, Native American and/or American woman who resides in Texas and has demonstrated active participation in the control, operations and management.

View Certificate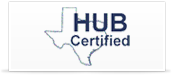 ---
Third Party Audit Certificate
As our auditor, Primus Labs continually certifies that our operations have met or exceeded the target standards in meeting all regulatory requirements and conforming to Good Agricultural Practices. In addition, our product has complete traceability from the farm to the retail store or food service outlet.

View Certificate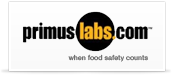 ---
HACCP Certified
The Hazard Analysis and Critical Control Point, also known as the HACCP, is a system of safety in food production and pharmaceuticals. The system is used by the Food and Drug Administration and the Department of Agriculture to ensure safe procedures and products. A HACCP auditor is an individual who is aware of the steps of the prevention system.

View Certificate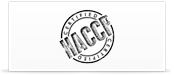 ---
Serv Safe Certified
The ServSafe® program provides food safety training, exams and educational materials to foodservice managers. Students can earn the ServSafe Food Protection Manager Certification, accredited by the American National Standards Institute (ANSI)-Conference for Food Protection (CFP).

View Certificate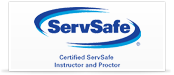 ---